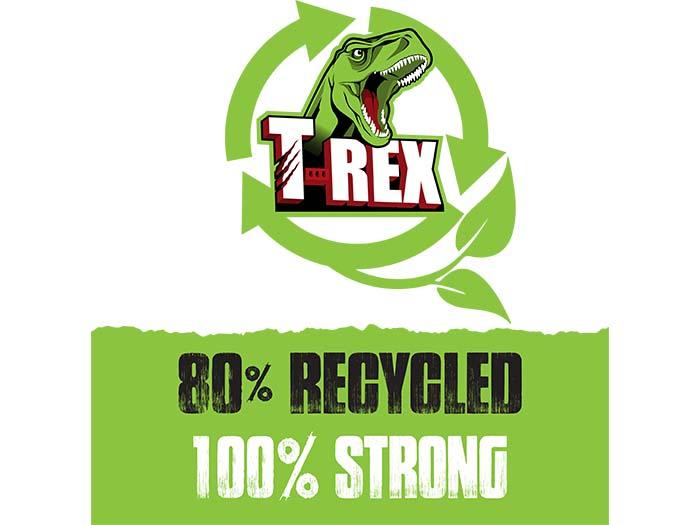 T-Rex is back, and this time it's green!
Soudal unveils the NEW 80% Recycled T-Rex Grab Adhesive, the first of its kind on the market. The formulation is based on 82% recycled raw materials and packaged inside a cartridge made from 80% post-consumer recycled plastic. The revolutionary grab adhesive technology offers a more sustainable choice for the end user, without any compromise performance.
Instant Grab Adhesive
The high performance adhesive is ideal for working with heavy materials when a powerful instant grab is required (250kg/m²). T-Rex works with well on most building materials:
*At least one material must be porous.
Solar Impulse
The T-Rex Grab Adhesive has already been recognized by 'Solar Impulse', an independent body that awards specific products recognition for positive impact on the preserving natural resources and helping to achieve climate objects. For more information please visit the Solar Impulse Foundation website.